Writing to Play
Writers, come out and play in Winchester!
Join our new programme of opportunities for performance writers.
Imagine, develop and create exciting new work out and about in Winchester and Hampshire.
We aim to create a community for writers, encouraging new theatre work that explores, celebrates, questions and illuminates Winchester and Hampshire life in surprising ways and unexpected places.
It might be local, it might be global, it might be real or fantasy, it might be big, small or anything in between. We're not just looking for writers who use words, we're also keen to find out about those of you who use different ways to tell live stories and create original theatrical experiences, such as dance, music, design, digital or any other of the infinite possibilities to engage audiences.
Over the next six months we'll begin working with writers and our youth theatre to create collaborative theatre pieces, for Hat Fair and other projects across the Winchester district.
We'll also be offering opportunities for practical training and mentoring, because this is just the beginning.
We want to develop long-term relationships with new, emerging and experienced writers so that we can support each other in making the best possible live performance work for our audiences and communities.
Places are free and limited, but everyone who applies will become part of our Writing to Play Network for future opportunities and events.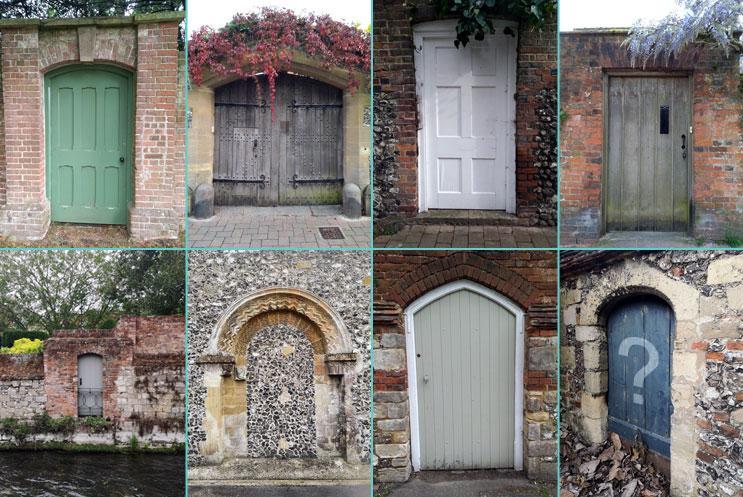 Winchester Wordwalk
Winchester is full of secret treasures hidden in the memories, experiences and imaginations of its residents.
Winchester Wordwalk aims to create living journeys throughout the city and district with performers bringing unexpected places to life with local people's stories, anecdotes, fantasies, memories and dreams.
But first of all we need to find our authors and gather their stories.
If you'd like be part of creating Winchester Wordwalk, please send us a piece of your original writing of not more than 150 words which is either inspired by or begins with the phrase...
"My Winchester secret place is…"
And then it's entirely up to you.
You can submit a very short story, a poem, a memory, an anecdote, song lyrics, a monologue, a script – in fact any sort of writing you want.
It might be about an actual secret place in Winchester that most people don't know or it might be a very public place that holds a special meaning or memory for you.
It doesn't need to be polished or even completely finished – we'll work with you to find the best way to make your writing come to life.
It can be funny or serious, true, fiction or wild, wonderful fantasy.
After all, haven't we all let our imaginations run wild about what secrets exist behind that funny little door in that mysterious high wall?
You can write it yourself, have someone write it down for you or even send us a video or a voice recording.
You can do it solo or with friends or family. You can ask someone to contact us to arrange how you can join in by post, if that's what you'd prefer.
If possible, it would be wonderful if you could send a photograph of your secret Winchester place to accompany your writing, but that's not essential.
Please email your Winchester Wordwalk pieces to andrew@playtothecrowd.co.uk by 4 May 2021.
All writers who apply will be become part of the Writing to Play Network for future opportunities and activities.
Playmakers Writer-in- Residence Richard Hurford and Associate Writer Martin Jakeman will then be in touch with an invitation to take part in the exciting process of developing and creating the Wordwalk script from all the material we receive.
Winchester Wordwalk image credit: Door photos by Catherine Polley
Young Writers Competition
Writers' Weekend are running a free competition for writers ages 4-11 and 12-16.
For more information and how to enter the competition visit writersweekend.uk
Past activities
Writers at Play weekends
In March 2021 we presented a free online practical writers' retreat spread over two weekends.
The retreat was to inspire, encourage and support the writers to explore and discover exciting new forms and opportunities for their work with a specific focus on creating original performance work for and in the Winchester district.