Writing to Play
Writers, come out and play in Winchester!
Join our new programme of opportunities for performance writers.
Imagine, develop and create exciting new work out and about in Winchester and Hampshire.
We aim to create a community for writers, encouraging new theatre work that explores, celebrates, questions and illuminates Winchester and Hampshire life in surprising ways and unexpected places.
It might be local, it might be global, it might be real or fantasy, it might be big, small or anything in between. We're not just looking for writers who use words, we're also keen to find out about those of you who use different ways to tell live stories and create original theatrical experiences, such as dance, music, design, digital or any other of the infinite possibilities to engage audiences.
Over the next six months we'll begin working with writers and our youth theatre to create collaborative theatre pieces, for Hat Fair and other projects across the Winchester district.
We'll also be offering opportunities for practical training and mentoring, because this is just the beginning.
We want to develop long-term relationships with new, emerging and experienced writers so that we can support each other in making the best possible live performance work for our audiences and communities.
Places are free and limited, but everyone who applies will become part of our Writing to Play Network for future opportunities and events.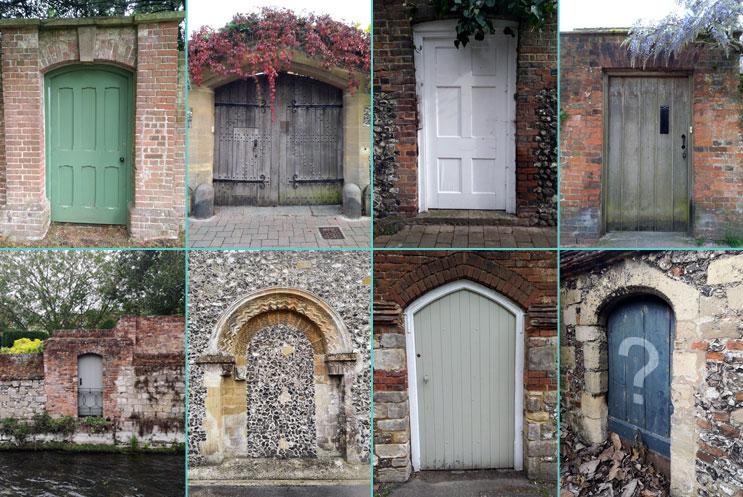 Winchester Wordwalk
Winchester is full of secret treasures hidden in the memories, experiences and imaginations of its residents.
Winchester Wordwalk aims to create living journeys throughout the city and district with performers bringing unexpected places to life with local people's stories, anecdotes, fantasies, memories and dreams.
Thank you to everyone who sent us their stories, poems, memories and impressions about the secret spaces and places of Winchester. It's been a fascinating journey of discovery.
Submissions are now closed for the time being, while we explore and develop all the material we've received.
The Wordwalk material will contribute towards a brand-new live performance that will premiere in 2022.
In the meantime, we plan to create an online version of the Wordwalk - a mixture of virtual library and virtual story trail. You'll be able to discover the stories of hidden Winchester, even if there are still restrictions on our outdoor lives. If you can't go out and visit Winchester's secret places, we'll bring them to you!
We hope to move the Wordwalk into the real world and create a series of interactive, theatrical trails on the streets and green spaces of Winchester. Performers will recreate the sights, experiences and speak the words in the actual places where they happened or that inspired them. We'll time travel, share funny times, thoughtful times, exciting times, all based on real life Winchester stories.
The online version of Winchester Wordwalk is scheduled to go live this summer – keep an eye on the Playmakers website and social channels for details as they appear.
Look out at Hat Fair 2021 for a few Winchester Wordwalk surprises!
Who knows? You might even be inspired to share your own secret story about a place in Winchester
Winchester Wordwalk image credit: Door photos by Catherine Polley
Young Writers Competition
Writers' Weekend are running a free competition for writers ages 4-11 and 12-16.
For more information and how to enter the competition visit writersweekend.uk
Past activities
Writers at Play weekends
In March 2021 we presented a free online practical writers' retreat spread over two weekends.
The retreat was to inspire, encourage and support the writers to explore and discover exciting new forms and opportunities for their work with a specific focus on creating original performance work for and in the Winchester district.