Top Hat winners return!
Hat Fair 2021 saw two winners of Playmakers Top Hat competition – where past and present University of Winchester students perform to win the chance to return as an official act.
The winners were DoDoDramatics and Michelle Dabenett and since their win they have been working with our Engagement Producer, Hannah Jones and Young People's Producer, Liam Gifford to develop and perfect their pieces for this year's festival.
Last summer DoDoDramatics (Rhodri Mayer, Trudi Licence and Katie Fiddaman) performed a piece called Ancient Antics – Mock the Greek, described as 'Horrible Histories meets Monty Python', about myth and legends; and this year they return with Queen of the East about the rise in power of Cleopatra, who would save her nation and change history forever.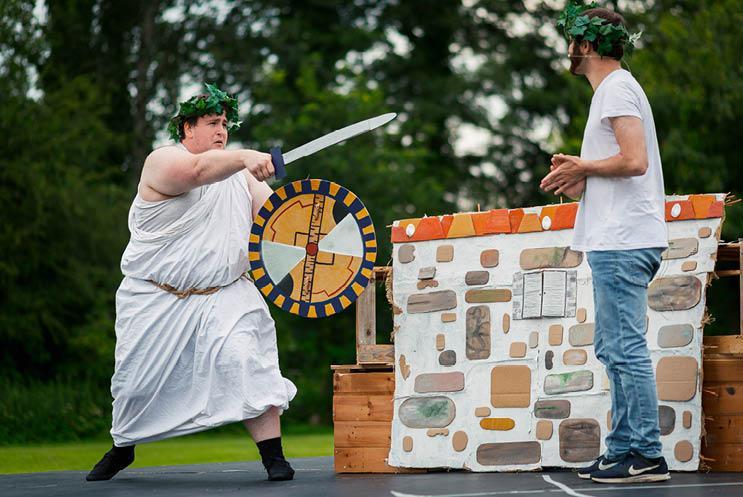 DoDoDramatics are known for their zero-waste ethos, making all their puppets, props and scenery from second-hand materials. If any of the company look familiar, Rhodri was a volunteer usher at Theatre Royal Winchester while a student and a member of the Support Cast for the 2018/19 pantomime Beauty and the Beast; while Trudi was a member of the theatre's Cafe Bar staff.
Trudi said: 'Hannah and Liam have encouraged us to dig deeper in to why we are creating this work, what underpins our company and our storytelling style.'
"Hat Fair is home to us! This is where it all began for DoDo and this year it will be our debut performance of Queen of the East. A perfect way to kick off our tour!"
Last year Michelle Dabenett performed an autobiographical piece called Welcome to my Wendy House set on the day of a fake wedding in a primary school playground and a trip down memory lane referencing school-day memories such as musical triangles and touching upon themes including mental health and friendship.
This year Michelle will perform a comic piece called Blanket Fort Babble about three cousins and an Alsatian who make and spend the night in a blanket fort in the woods. They eat bagels, drink hot chocolate and make prank calls – but once the sun goes down they wonder, was this a good plan? The piece covers fear, coming of age, the unknown, animals and seasons.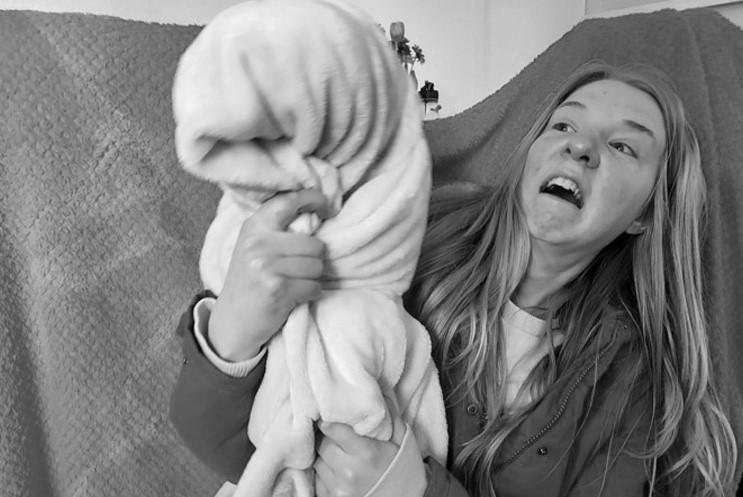 Michele said: 'Last year I had a great time performing Welcome To My Wendy House and was so excited to win the Top Hat Competition and come back this year to perform something new. 
'This time around I'm taking the character one step further, performing a piece I've written called Blanket Fort Babble. It has similar tones to Welcome To My Wendy House, but I'm playing with a different character age and different story and circumstances... and maybe a little spookiness.
"I'm having a wonderful time working with Playmakers to develop my art and I'm excited to see how it grows."